Barwick in Elmet & Scholes Parish Council
Welcome to Barwick in Elmet & Scholes Parish Council website.  As well as providing statutory information such as meetings agendas and minutes we aim to be a source that gives access to local events, organisations and information.  A point of contact to your elected representatives and the clerk to the council and a place that keeps you updated on issues that may affect the parish. Topics such as planning submissions, ELOR, the Neighbourhood Development Plan Review as well as hiring Scholes Sports Pavilion or renting a parish council allotment.
Next Parish Council Meetings
Playing Fields Committees
Scholes – 11th October 7:30pm at the Pavilion
Barwick – 25th October 7:30pm at the Methodist Schoolroom
Finance & G P      –      9th November


Scholes Sports Pavilion 7:00 pm
Details of A64 Road Closure & Bus Timetables
15th-18th and
22nd -25th October
Summary of Latest News & Additions to Website.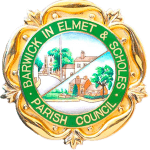 Your Parish Councillor representatives are democratically elected every four years and work on a voluntary basis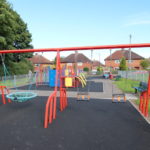 Funding
The Parish Council is funded through a contribution from Council Tax payments. This is used towards the cost of local facilities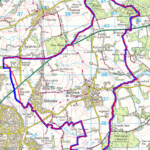 Local Government
The Parish Council is the lowest tier of local Government, an elected corporate body with a range of responsibilities. It is here to work for you