We join with cities and parishes around the UK and Commonwealth in expressing our sadness at the passing of His Royal Highness, the Duke of Edinburgh.
 On behalf of Barwick in Elmet and Scholes Parish Council  I would like to extend my heartfelt condolences to Her Majesty the Queen, and the whole Royal Family at this very sad time.
 We will remember with affection the significant work His Royal Highness undertook during his 73 years as consort of the Her Majesty on behalf of the nation and Commonwealth.
 His considerable achievement and a lasting legacy in founding the Duke of Edinburgh Award Scheme which has enabled millions of young people around the world to develop important life skills is of great significance.
 We also remember with gratitude his active service with the Royal Navy throughout the Second World War.
Philip Maude (Chairman )
Barwick in Elmet & Scholes Parish Council
Welcome to Barwick in Elmet & Scholes Parish Council website.  As well as providing statutory information such as meetings agendas and minutes we aim to be a source that gives access to local events, organisations and information.  A point of contact to your elected representatives and the clerk to the council and a place that keeps you updated on issues that may affect the parish. Topics such as planning submissions, ELOR, the Neighbourhood Development Plan Review as well as hiring Scholes Sports Pavilion or renting a parish council allotment.
Next Parish Council Meetings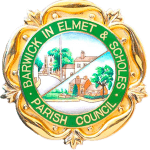 Your Parish Councillor representatives are democratically elected every four years and work on a voluntary basis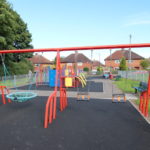 Funding
The Parish Council is funded through a contribution from Council Tax payments. This is used towards the cost of local facilities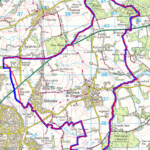 Local Government
The Parish Council is the lowest tier of local Government, an elected corporate body with a range of responsibilities. It is here to work for you