Barwick in Elmet & Scholes Parish Council
Welcome to Barwick in Elmet & Scholes Parish Council website.  As well as providing statutory information such as meetings agendas and minutes we aim to be a source that gives access to local events, organisations and information.  A point of contact to your elected representatives and the clerk to the council and a place that keeps you updated on issues that may affect the parish. Topics such as planning submissions, ELOR, the Neighbourhood Development Plan Review as well as hiring Scholes Sports Pavilion or renting a parish council allotment.
Next Parish Council Meetings
Finance and General Purposes Committee
13th December 2022, 7pm
Scholes Pavilion
Planning Committee meeting
4th January 2023, 6:30pm
Saint Philip's Church Hall, Scholes
A new cardiac defibrillator to be sited at the entrance to the new Scholes Sports courts thanks to grant funding being obtained including one from our Leeds ward councillors ( Sam Firth, Ryan Stephenson and Mattew Robinson) from the  Outer North East Wellbeing fund.   The new unit should be in place in the next few weeks.
Vision for the Future  now completed
Applications for the key fobs for entry to the new Scholes sports courts are available using this form.  


Use this link HERE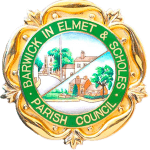 Your Parish Councillor representatives are democratically elected every four years and work on a voluntary basis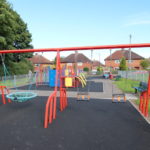 Funding
The Parish Council is funded through a contribution from Council Tax payments. This is used towards the cost of local facilities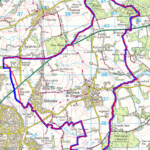 Local Government
The Parish Council is the lowest tier of local Government, an elected corporate body with a range of responsibilities. It is here to work for you