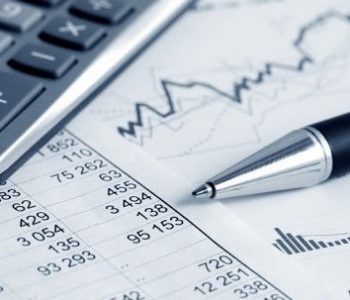 The Finance & General Purposes (F & GP) committee is responsible for the upkeep of parish assets.  This committee also recommends what the budget should be for the following year and taking on some of the general tasks that the full Parish Council delegate to it.     Meetings are usually held on the second Tuesday of each month.
Meeting Frequency   –  Usually monthly except for August.


Committee Members.
Agenda & Minutes Present Year.
| Meeting | Date | Agenda | Minutes |
| --- | --- | --- | --- |
| Finance and General Purposes Committee | 11th December 2023 | | |
| Finance and General Purposes Committee | 13th November 2023 | Agenda | Awaiting approval at the December meeting |
| Finance and General Purposes Committee | 23rd October 2023 | Agenda | Minutes |
| Finance and General Purposes Committee | 18th September 2023 | Agenda | Minutes |
| Finance and General Purposes Committee | 11th September 2023 | Agenda | Minutes |
| Finance and General Purposes Committee | 10th July 2023 | Agenda | Minutes |
| Finance and General Purposes Committee | 25th May 2023 | Agenda | Minutes |
| Finance and General Purposes Committee | 13th March 2023 | Agenda | Minutes |
| Finance and General Purposes Committee | 3rd January 2023 | Agenda | Minutes |
| Finance and General Purposes Committee | 11th November 2022 | Agenda | Minutes |
| Finance and General Purposes Committee | 4th October 2022 | Agenda | Minutes |
| Finance and General Purposes Committee | 20th September 2022 | **Meeting Postponed** | |
| Finance and General Purposes Committee | 12th July 2022 | Agenda | Minutes |
| Finance and General Purposes Committee | 14th June 2022 | Agenda | Minutes |
| Finance and General Purposes Committee | 31st May 2022 | Agenda | Minutes |
| Finance and General Purposes Committee | 17th May 2022 | Agenda | Minutes |
| Finance and General Purposes Committee | 12th April 2022 | Agenda | Minutes |
| Finance and General Purposes Committee | 15th March 2022 | Agenda | Minutes |
| Finance and General Purposes Committee | 22nd February 2022 | Agenda | Minutes |
| Finance and General Purposes Committee | 18th January 2022 | Agenda | Minutes |
| Finance and General Purposes Committee | 14th December 2021 | Agenda | Minutes |
| Finance and General Purposes Committee | 9th November 2021 | Agenda | Minutes |
| Finance and General Purposes Committee | 12th October 2021 | Agenda | Minutes |
| Finance and General Purposes Committee | 14th September 2021 | Agenda | Minutes |
| Finance and General Purposes Committee | 13th July 2021 | Agenda | Minutes |
| Finance and General Purposes Committee | 22nd June 2021 | Agenda | Minutes |
| Finance and General Purposes Committee | 27th April 2021 | Agenda | Minutes |
| Finance and General Purposes Committee | 9th March 2021 | Agenda | Minutes |
| Finance and General Purposes Committee | 9th February 2021 | Agenda | Minutes |
| Finance and General Purposes Committee | 19th January 2021 | Agenda | Minutes |
| Finance and General Purposes Committee | 12th January 2021 | Agenda | Minutes |
| Finance and General Purposes Committee | 15th December 2020 | Agenda | Minutes |
| Finance and General Purposes Committee | 10th November 2020 | Agenda | Minutes |
| Finance and General Purposes Committee | 13th October 2020 | Agenda | Minutes |
| Finance and General Purposes Committee | 15th September 2020 | Agenda | Minutes |
| Finance and General Purposes Committee | 14th July 2020 | Agenda | Minutes |
| Finance and General Purposes Committee | 26th May 2020 | Agenda | Minutes |
| Finance and General Purposes Committee | 13th February 2020 | Agenda | Minutes |
| Finance and General Purposes Committee | 12th December 2019 | Agenda | Minutes |