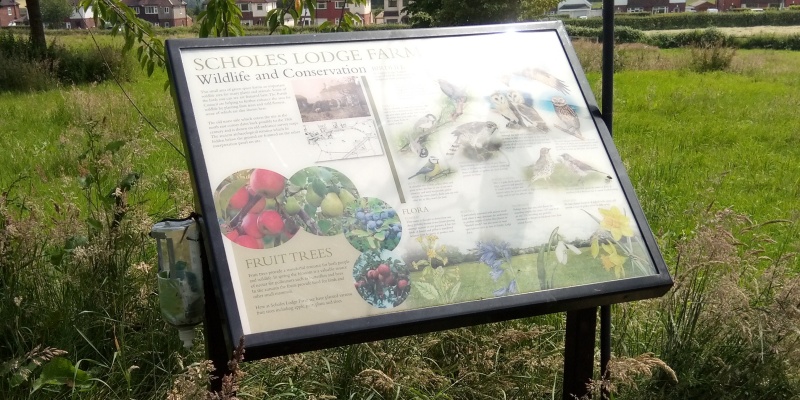 Situated on the edge of Scholes between Leeds Road and Main Street the field was part of Scholes Lodge Farm and was gifted to the parish by the developers of Scholes Lodge Lane.    The field has been designated a Public Open Green Space for the recreational use of residents of the parish.  
The site is of archaeological importance as it forms part of what was a medieval manor house and moat.   The remainder of the site ran under what is now Leeds Road.
In 2012 the Parish Council commissioned a full survey of the field to determine the nature and extent of the earthworks with a view to creating a Multi User Games Area somewhere on this site.        ( see Wessex Report  below)
Information boards and bench seating has been installed at various points around the field
Meetings Information is shown here.

Whilst the field is maintained by the Parish Council there is also a dedicated group of resident who have spent much time and effort into the development of parts of the field to create a bog-land area and an orchard.    The group is known as 'Friends of Scholes Lodge Field' and more information their work and how you can join them can be obtained from their facebook pages at https://www.facebook.com/groups/2190740574550677