The Parish Council has 2 wards: Barwick and Scholes.
There are 12 elected representatives (Parish Councillors).
Councillors are democratically elected every four years.   The next election is 4th May 2023
Parish Councillors are democratically elected at the Parish Council elections which take place every 4 years. Parish Councillors can serve a maximum of 4 years and need to re-stand at every election. You can find out more about Parish and community council elections in England at the electoral commission website.
If a vacancy should occur between elections, Parish Councillors can also be appointed by other serving Parish Councillors via a process known as 'co-option'. These vacancies are known as "Casual Vacancies".
All Councillors are legally bound to complete a 'Register of interests' outlining any interests they may have. These are usually financial but can include other interests (for example, if a Councillor owns plot of local land). This helps to ensure transparency with the Parish Council.  There is a copy of each register within each Councillors profile. 
Clerk to the Parish Council
Clerk to the Parish Council
Middlesbrough-born Keith came to the Parish as a boy and he grew up here. Moves up the property ladder brought him back and his own children grew up here. He has been Clerk of the Parish Council since 2014. He is involved with the local church, is an allotment holder, a fan of Yorkshire sports clubs and can be seen running between the villages.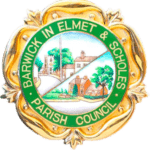 19 Main Street
Scholes
Leeds
LS15 4DQ
Parish Councillor
Planning Committee Member
Scholes Lodge Field Committee Member
ELOR Working Group Member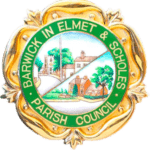 Gillian Williamson
Barwick Ward
Contact via the clerk
Barwick in Elmet
Leeds
Postcode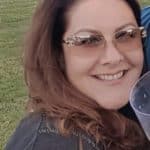 Alexandra Cantelo
Scholes Ward
Parish Councillor
Member Planning Committee
Member Scholes Sports Pavilion Committee.
Alex has lived in Scholes from around 7 years old and has fond memories of playing and exploring in and around the farms and surrounding countryside.
Alex and her husband Dean have raised their family in Scholes as she is passionate for the parish to remain as safe and rural as possible for future generations to come.  She enjoys horse riding, DIY and anything to do with the great outdoors!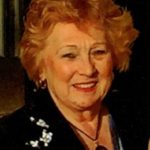 Claire Hassell
Barwick Ward
Chessingham
Elm Wood Lane
Barwick in Elmet
LS15 4JX
Vice Chair
Finance & General Purposes


 First elected to PC in May 2007. Chair 2015-2020. Attends Leeds Outer North East Committee, voting member Yorkshire Local Councils Association. Spoken publicly at Planning Enquiries against inappropriate, unwelcome developments. e.g. Scholes Pass Site, Barwick Crematorium. Concerned regarding pollution, climate change, advocates tree planting. Allotment holder, keen gardener and horticulturalist. A lifetime following professional sport so naturally supportive of local sports clubs. Organised Barwick event for first Tour de Yorkshire and Beacons of Light on Hall Tower.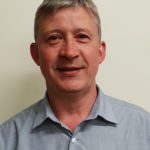 Address Line 1
Address Line 1
Scholes
Leeds
Postcode
Parish Councillor (Vice Chair)
Scholes Lodge Field Committee Chair
Finance & General Purposes Committee Member
Sports Pavilion sub committee
Graham Slater
Scholes Ward
77 Nook Road
Scholes
Leeds
LS15 4AX
Parish Councillor
Scholes Pavilion Sub Committee Chair
Finance & General Purposes Committee Member
Scholes Sports Field Committee Member
Website and Facebook Admin
Attends Leeds Outer North East Committee, voting member Yorkshire Local Councils Association
Graham was elected in May 2019 and brought his experience of running his own computer services limited company for over 20 years until he retired in 2018 and sits on the board of another company. He has lived in the village for over 40 years and in the past has served on the PTA and Village Hall as well as being a high school governor for 10 years.
Attends Leeds Outer North East Town & Parish Council Committee, voting member Yorkshire Local Councils Association.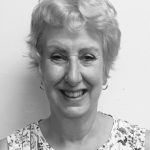 Dr. Stella Walsh

Scholes Ward
Contact via clerk to the Parish Council
Parish Councillor
Chair of the Staffing sub committee
Member of Finance & General Purposes

Trustee of The Ancient Barwick in Elmet Charitable Trust
Chair of the Scholes Peace Flame sub committee
Community Fund Parish Council Representative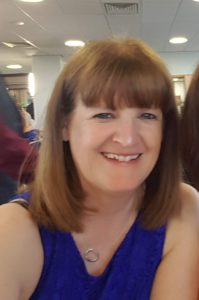 Jacqueline Ward
Barwick Ward
11 Fieldhead Drive
Barwick in Elmet
Leeds
LS15 4EE
Parish Councillor
Finance & General Purposes Committee Member
Jaqueline moved to Barwick in Elmet in 2001. She enjoys the rural village life with the added bonus of being close to Leeds. Having joined the Parish Council in November 2019, her first role in volunteering in the local community.
She has been involved in many voluntary roles over the years including that of a School Governor, Scrutiny board member for children and families, Guides, St John Ambulance, Tour de Yorkshire to name a few.
"I enjoy being a councillor, hopefully making a difference within our community."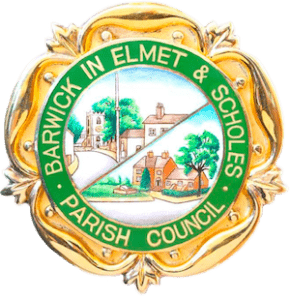 Co-opted to the Parish Council in January 2022.  More information to follow soon
Barwick and Scholes both fall within the Harewood ward. There are 3 Councillors within the ward who are elected every 4 years.
The Parish lies within the Elmet & Rothwell constituency. Your serving MP is Rt Hon Alec Shelbrooke (Conservative) whose constituency office is based in Wetherby.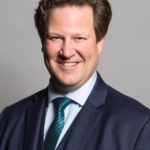 Member of Parliament for Elmet & Rothwell
House of Commons
London
SW1A 0AA